The correct level of application pressure varies from person to person and cannot be determined across the board. However, it is generally true that sometimes "less is more". We therefore recommend that you increase slowly. Start at the lowest pressure level and wait for whole massage cycles until you gently increase the pressure.
The right pressure level for you offers a noticeable, powerful massage and always feels comfortable. Once you have found the right level, you can start the following massage applications at a slightly lower pressure and increase to "your" pressure within one or two massage cycles.
Important: The massage must never feel unpleasant or even painful. If this is the case, reduce the pressure or switch off the device.
To set the pressure:
Vein Angel 4 and Vein Angel 6: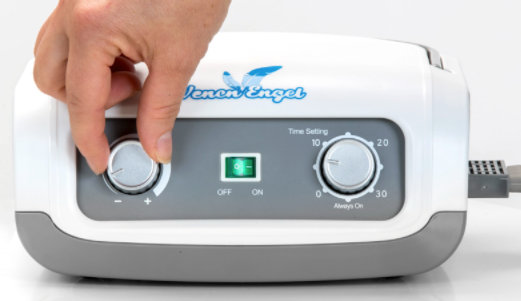 Increase pressure: turn clockwise ⟳
Reduce pressure: Turn counterclockwise ⟲
Vein Angel 4 Premium, Vein Angel 6 Premium, Vein Angel 8 Premium, Vein Angel 6 Mobile: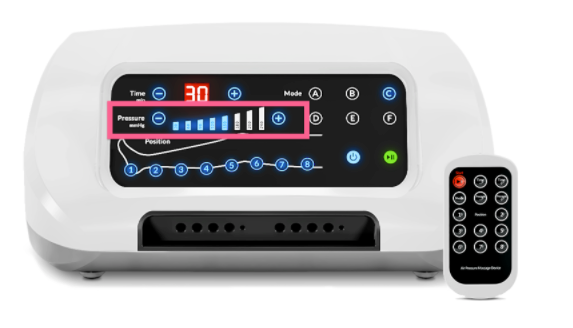 To increase pressure: touch the plus symbol (+)
To reduce pressure: touch the plus symbol (-)
If you need further assistance with this, please do not hesitate to contact us.
You can reach us
Phone: +49 6661 748 9105
Email: service@venenengel.de
Write us on Whats App