One should be able to talk or relax with another person without any problems during the application. If this is not possible because the Vein Angel is very loud, this indicates that the transport screw on the bottom of the device has not yet been removed. This does not indicate that the unit is defective.
Open the cover on the bottom and remove the safety screw with the enclosed screwdriver.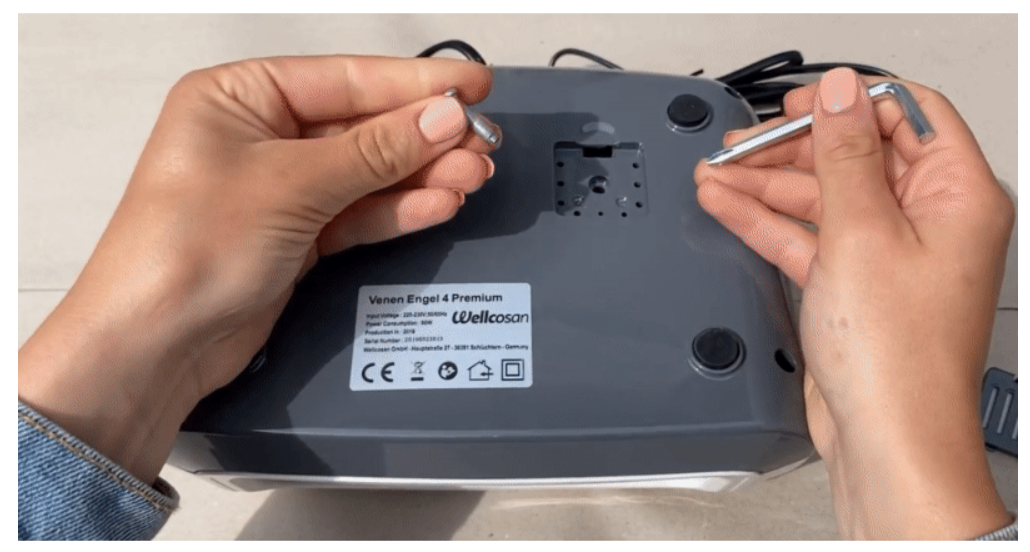 The screw serves only as a transport lock and can be disposed of afterward. If this screw is no longer under the filter cover, our service personnel will have removed it for you before shipment.
The Vein Angel 6 Mobile does not have this screw. Therefore, it does not have to be removed :)
If you need any further assistance, please do not hesitate to contact us.
You can reach us:
telephone: +49 6661 748 9105
Mail: service@venenengel.de
Write us on Whats App